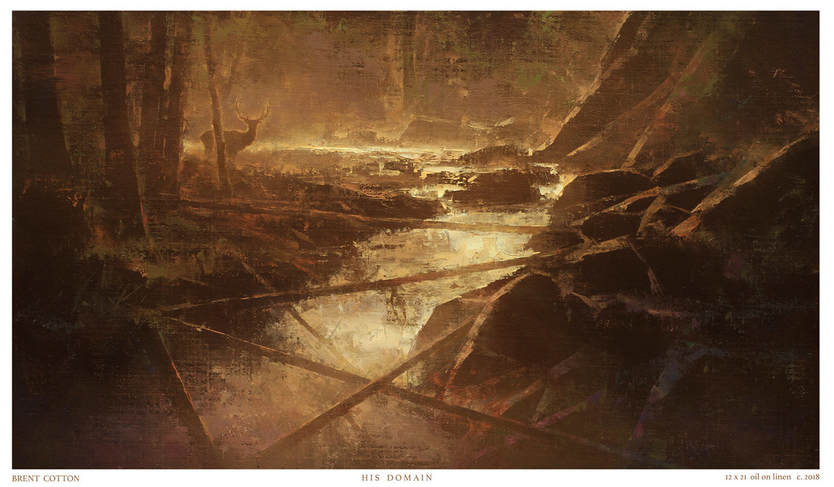 H I S D O M A I N 12x21 oil on linen c. 2018

My first piece of 2018; Inspired by elk hunting in Montana fall 2017. Not successful in harvesting an animal but sure
enjoyed some cool experiences chasing these majestic critters around in their habitat. They don't make it easy.

Available at the upcoming Safari Club International Show; Las Vegas, NV
Jan 31-Feb 3.